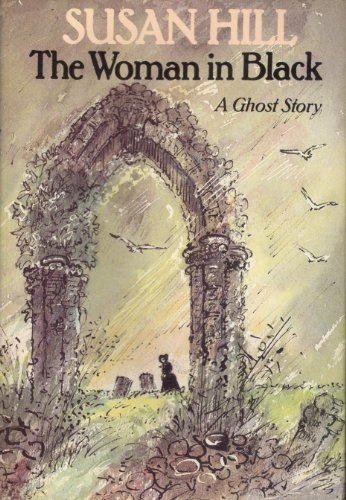 Summary:
Arthur Kipps, a junior solicitor, is summoned to attend the funeral of Mrs Alice Drablow, the sole inhabitant of Eel Marsh House. Unaware of the tragic secrets which lie there, wreathed in fog and mystery, it is not until he glimpses a wasted young woman, dressed all in black, at the funeral that a creeping sense of unease begins to take hold, a feeling deepened by the reluctance of the locals to talk of the woman in black - and her terrible purpose.
My take: 2 looks
This one was almost a stinker. The only reason for 2 looks is the writing was very descriptive and lovely at times. However, the ghost story was just like the cover of this book: blah.
Arthur was a milquetoast, annoyingly stubborn and pig-headed, the people of the town were aloof and vacant, the storyline was predictable and the ending was not at all fulfilling.
The beginning of the book, which sets up the story to be told in retrospect, had great momentum. The characters seemed real and the protagonist seemed to be a thoughtful patriarch to the family. However, when the storytelling began, it went downhill. Written in the vein of Victorian novels and intermittently rich character descriptions do not save this disappointing tale.
This is not recommended and I will probably not read another by this author.