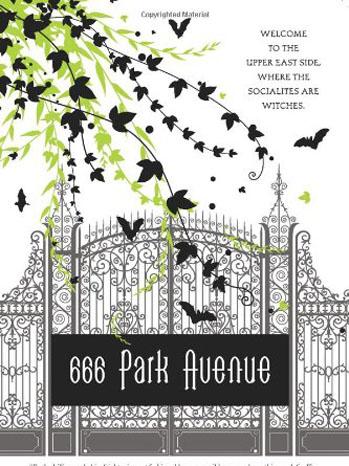 Summary:
What if your mother-in-law turned out to be an evil, cold-blooded witch . . . literally?

Ever since fabulously wealthy Malcolm Doran walked into her life and swept her off her feet, fledgling architect Jane Boyle has been living a fairy tale. When he proposes with a stunning diamond to seal the deal, Jane can't believe her incredible luck and decides to leave her Paris-based job to make a new start with Malcolm in New York.

But when Malcolm introduces Jane to the esteemed Doran clan, one of Manhattan's most feared and revered families, Jane's fairy tale takes a darker turn. Soon everything she thought she knew about the world—and herself—is upended. Now Jane must struggle with new found magical abilities and the threat of those who will stop at nothing to get them.

My take: 3 looks
I have really been looking forward to reading this book. The summary was intriguing and it was a nice change from the vampires that are so popular right now. In the end, it didn't disappoint. No big life lessons here, but straight fantasy/escape. It was easy to read, light in subject and ended nicely, while paving the way for the next book in the series. The story was a little rushed at times, and many things were a bit beyond belief (and I'm talking the level of the friendships here and not the witchcraft), but any more detail on these extraneous items may have proven to be verbose. I thought it was a tidy, fun read. A little sex, but not overdone.