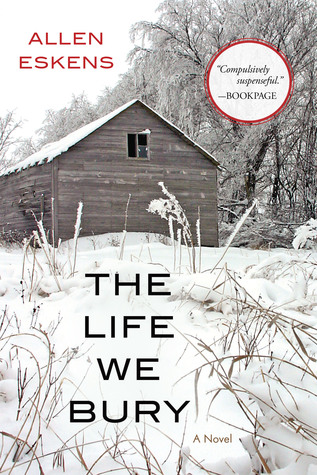 Summary:
College student Joe Talbert has the modest goal of completing a writing assignment for an English class. His task is to interview a stranger and write a brief biography of the person. With deadlines looming, Joe heads to a nearby nursing home to find a willing subject. There he meets Carl Iverson, and soon nothing in Joe's life is ever the same. Iverson is a dying Vietnam veteran--and a convicted murderer. With only a few months to live, he has been medically paroled to a nursing home, after spending thirty years in prison for the crimes of rape and murder. As Joe writes about Carl's life, especially Carl's valor in Vietnam, he cannot reconcile the heroism of the soldier with the despicable acts of the convict. Joe, along with his skeptical female neighbor, throws himself into uncovering the truth, but he is hamstrung in his efforts by having to deal with his dangerously dysfunctional mother, the guilt of leaving his autistic brother vulnerable, and a haunting childhood memory. Thread by thread, Joe unravels the tapestry of Carl's conviction. But as he and Lila dig deeper into the circumstances of the crime, the stakes grow higher. Will Joe discover the truth before it's too late to escape the fallout?
My take: 3 looks
A very nice debut mystery by a new author. While it was a bit predictable, and there was at least one instance where I actually rolled my eyes, the story was very interesting. The premise of a college student interviewing a convicted killer just months before his death was a little reminiscent of Truman Capote's
In Cold Blood
. Also, Tennessee William's famous play "The Glass Menagerie" shadows the story, in a less subtle way. While the entire setup of the stories are very individual, I appreciated what I considered a nod from Eskens to both Capote and Williams.
A very fast and satisfying read, I recommend this one.