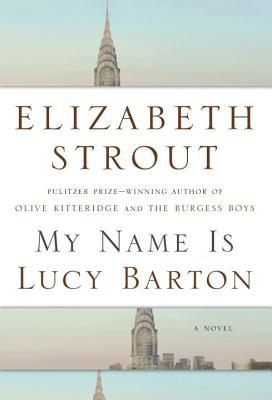 Summary:
Lucy Barton is recovering slowly from what should have been a simple operation. Her mother, to whom she hasn't spoken for many years, comes to see her. Gentle gossip about people from Lucy's childhood in Amgash, Illinois, seems to reconnect them, but just below the surface lie the tension and longing that have informed every aspect of Lucy's life: her escape from her troubled family, her desire to become a writer, her marriage, her love for her two daughters. Knitting this powerful narrative together is the brilliant storytelling voice of Lucy herself: keenly observant, deeply human, and truly unforgettable.
My take: 4 looks
I almost felt like a voyeur reading this book. It is so visceral and honest; and yet, at the same time, hauntingly vague.
It is true that mother/daughter relationships are complicated and multi-faceted, always changing, developing, growing as the two people do. Lucy and her mother share an odd bond. In what hints at an abusively dependent bond, Lucy is very often torn between oddly traumatizing memories and the love she feels for her mother's presence and voice.
The writing here is typical Strout: lyrical and layered. Beautifully crafted sentences form ethereal paragraphs to slowly draw an outline of these two women. And an outline is all we will get. Strout very deftly allows the reader to fill in gaps, color opinions, and draw conclusions. Going back and forth in time, and touching on a number of characters, this book is, at its heart, about five days in which a mother and daughter reunite.
Highly recommended.
This book was provided to me by NetGalley in exchange for my honest review.