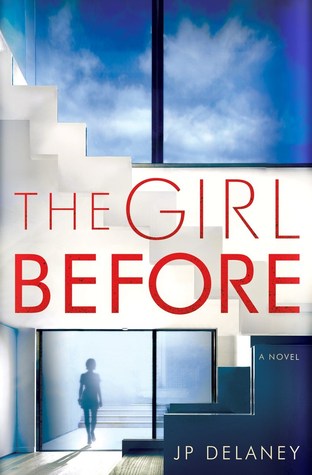 Summary:
In the tradition of The Girl on the Train, The Silent Wife, and Gone Girl comes an enthralling psychological thriller that spins one woman's seemingly good fortune, and another woman's mysterious fate, through a kaleidoscope of duplicity, death, and deception.
My take: 5 looks
Mind. Blown.
Loved this one! The characters were almost caricatures of individual personality traits, and yet, they were also completely believable. Told from the perspective of two women in a "then" and "now" mode, the intrigue, suspense, and nail-biting increase with each chapter. As the two start to intersect, make sure your seat belt is fastened and your table-tray is in an upright position. You are in for a bumpy ride.
In addition to the characters, the house where most of the action occurs also serves as a real and imposing character in the narrative. It seems to be alive at some points, leaving the reader to wonder if it is a benevolent or malevolent structure.
The idea that architecture can change a person is an interesting theme in the book, and I like the light hand that Delaney uses to illustrate how this may be possible. Background music in the grocery store and shopping malls to set your shopping mood? That's only the beginning.
Thank goodness Ron Howard has already acquired the rights for a movie.
This rollercoaster ride of a book is available January 24th 2017 by Ballantine Books.
Thanks to NetGalley for a copy of this ARC in exchange for my honest review.