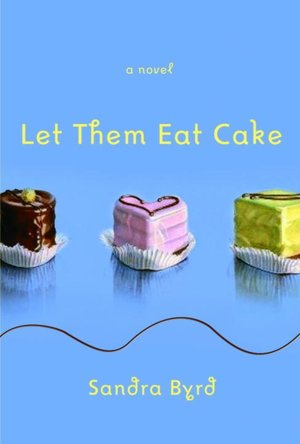 Summary:
Lexi Stuart is at a critical crossroads. She's done with college but still living at home, ready to launch a career but unable to find a job, and solidly stalled between boyfriends.
My take: 3 looks
That's all of a summary that this cute book deserves?! I couldn't believe that's all there was.
Allow me to elaborate: Lexi is a French major from a good university who can't seem to hold a job; lives with her parents who just sold their house; her brother is a successful attorney who is marrying another successful attorney; she just signed a lease on an apartment she can't afford; and, she has a crush on her engaged boss at a French pastry shop. What's not to love?!
Oh, yes...and she is trying to find her way to God. She doesn't want her grandmother's faith, doesn't want her mother's faith, but wants to find her own relationship with God and what He wants for her.
Cutely written, but a bit sophomoric at times, this is a nice, light beach-read. Interspersed in the pages are recipes, notes, forms and ice-breaker games, making the journey from page 1 to page 310 an interesting one. This is the first in a series of three, and I will probably add the next one to my list. I'm curious as to what Lexi will do next!