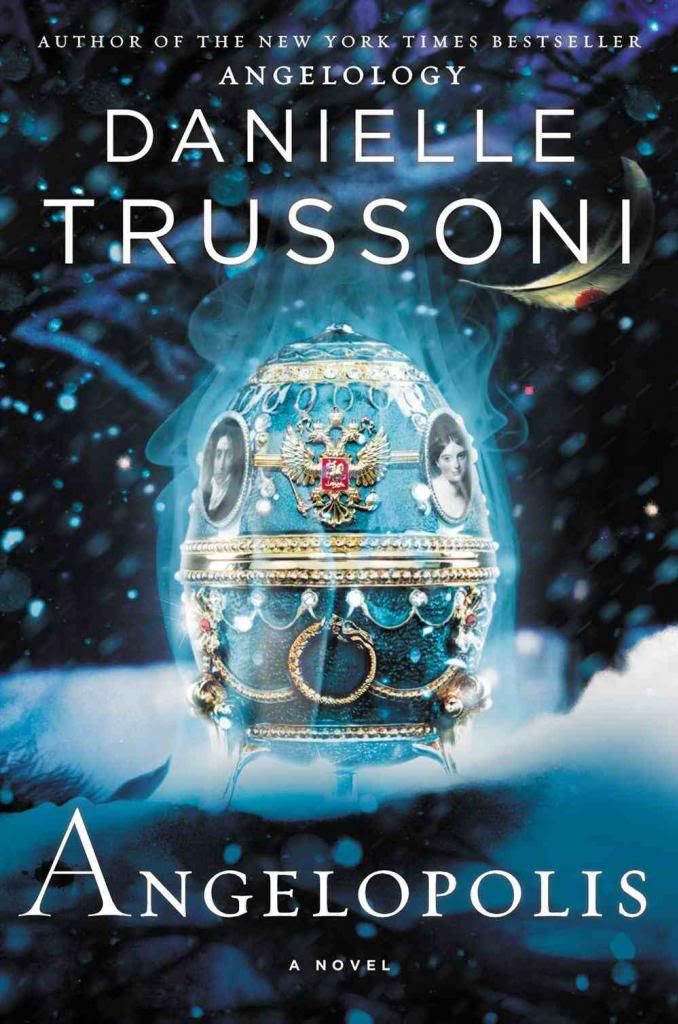 Summary:
Angelology unfurled a brilliant tapestry of myth and biblical lore on our present-day world and plunged two star-crossed heroes into an ancient battle against mankind's greatest enemy: the fatally attractive angel-human hybrids known as the Nephilim. With Angelopolis, the conflict deepens into an inferno of danger and passion unbound.
A decade has passed since Verlaine saw Evangeline alight from the Brooklyn Bridge, the sight of her new wings a betrayal that haunts him still. Now an elite angel hunter for the Society of Angelology, he pursues his mission with single-minded devotion: to capture, imprison, and eliminate her kind. But when Evangeline suddenly appears on a twilit Paris street, Verlaine finds her nature to be unlike any of the other creatures he so mercilessly pursues, casting him into a spiral of doubt and confusion that only grows when she is abducted before his eyes by a creature who has topped the society's most-wanted list for more than a century. The ensuing chase drives Verlaine and his fellow angelologists from the shadows of the Eiffel Tower to the palaces of St. Petersburg and deep into the provinces of Siberia and the Black Sea coast, where the truth of Evangeline's origins—as well as forces that could restore or annihilate them all—lie in wait.
Conceived against an astonishing fresh tableau of history and science, Angelopolis plumbs Russia's imperial past, modern genetics, and ancient depictions of that most potent angelic appearance—the Annunciation of Gabriel—in a high-octane tale of abduction, treasure seeking, and divine warfare as the fate of humanity once again hangs in the balance.
My take: 4 looks
As a sequel to Angelology, this picked up where the last left off. It would have been much smoother if I had read them closer together. The book is relatively character-heavy, and attention to lineage is a must to keep the story straight. Verlaine and Bruno, the elite angel hunters are very likable and sympathetic. Their loyalties are torn between their desire for a good and thorough job, and their infatuation (to the point of love) with the female angels they both hunt is palatable.
The angels are less sympathetic to me. They seem to be single-minded: to take over earth. I know that this is probably not exactly true, but their ruthlessness to kill humans and their disdain for all things mortal is evident in their actions and internal monologues. Because of this, it is hard to feel anything positive for the angels, with the exception of Evangeline, who is struggling with her own identity.
The book ends in a formal cliffhanger, ready to slide seamlessly into the third book. I am looking forward to the release and recommend this series.