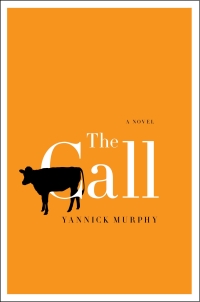 Summary:
Murphy presents a beautifully written novel about a family of five in rural New England, told through the charming, witty, and loving voice of the veterinarian father.
My take: 5 looks


LOVED this one! I am so glad that I own it, too. This is a book that I will read and read.


First, the main character is a veterinarian in a very rural area, where they don't even get good television reception. The radio goes in and out, sounding like spacement are transmitting messages. The flow of the book is in paragraphs detailing one of several prompts: Call, Action, What the Wife Cooked for Dinner, What the Kids Said to Me When I Got Home...and on and on. I love the flow of this and the clever writing style. It was very easy to follow, progressed the story nicely and indicated mood, scene and internal thought.


The Call was also a very real portrayal of family life. There are spats, tiffs, laughter, a crisis, family time, dinners, another crisis, tears, hospitals. It is one-day-at-a-time living at its best. There are no rose colored glasses here and no tidying up at the end. We never learn what the spaceship is doing (Yes! There is a spaceship). We never find out who volunteers for the Head Potty Cleaner job. Does the dog ever have puppies? What did the doctor say about Dorothy's leg?


It was like James Harriot, taken down a few notches and made much, much more real. I will read everything by this author.


Highly recommended.