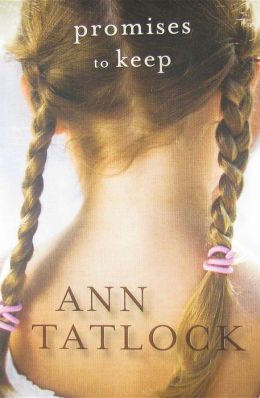 Summary:
Eleven-year-old Roz (Rosalind) Anthony and her family have just moved to Mills River, Illinois, to escape an abusive situation. Only days after settling into their new home, they are surprised to find the previous owner, Tillie Monroe, on their front porch reading the newspaper. Though her sons have sold the house and sent her to a facility for the aged, she is determined to die in the place she lived her life, and somehow manages to find her way "home" day after day. Feeling sympathy for the elderly woman, Roz's mother allows Tillie to move back in.
Mara Nightingale becomes Roz's first friend in Mills River. In spite of their many differences, the girls discover they have something in common that binds them together--both are hiding secrets. So they make a promise--"cross my heart and hope to die"--never to tell anyone else. When danger stalks the Anthonys, Tillie exhibits unimaginable courage and selfless love in her determination to protect the family she has adopted as her own.
My take: 2.5 looks - SPOILER ALERT!!
A wonderful premise for a book, and loved the addition of Tillie as a "squatter" turned grandmother, this book fell flat in many ways for me. First of all, it was extremely predictable. You know that Tillie is not going to leave. You know that Tom is not going to stay. You know that neither Roz nor Mara's situation with their fathers is going to end well.
While the story was an easy one to read, several of the dynamics were bothersome to me. First of all, Tillie's insistence to everyone that this was still her house, even though she knew that she was living with the Anthony's, initially uninvited. The "steamroller" attitude of hers was irritating, especially since she never acknowledged the kindness extended to her, even in private.
Another dynamic that bothered me was the climax with Alan Anthony. I suspected (and expected) the confrontation to escalate to violence, but I didn't think it would start there. It was a bit over the top to me, feeling contrived.
And the climax was a huge letdown. The entire book leads to Alan coming back home, and when he finally does, it is over with very little fanfare and description. Like a huge firework that turns out to be a dud. The best part of this book is the epilogue, where most of the threads are tied and you can move on.
Recommended if you need a short, easy read to cleanse your "reading palate".