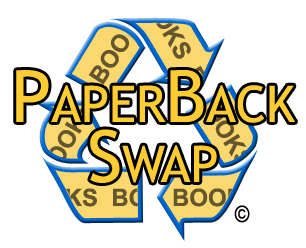 So, I belong to an online group that swaps books. I list books that I am willing to send and when someone requests a book, I send it. When that person receives it, they mark it as received and I get a point. I can then use that point to order a book from someone. The books are free, the shipper pays postage. There are thousands of people in this group, and each has a list of books, so you can imagine the volume of books being sent and received daily.
I received a book today from Paperback Swap: The Secret of Lost Things by Sheridan Hay. This particular book came to me from Raleigh, NC. I can tell from the site that this particular book originated in Hoover, AL and was sent in April 2009 to the Raleigh member. It's called the book's passport. When I am finished reading it, I will repost it and it will be available to another person, anywhere in the US. So far, the most "stamps" on a book passport that I have received is three: Coal Valley IL to Montgomery TX to Longview WA to Arab AL. That book has traveled 4,696 miles!
It's a very cool site, and I have really benefited from being part of it.