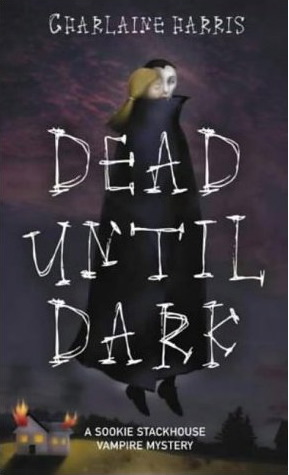 Summary:
Sookie Stackhouse is just a small-time cocktail waitress in small-town Louisiana. Until the vampire of her dreams walks into her life-and one of her coworkers checks out.... Maybe having a vampire for a boyfriend isn't such a bright idea. A fun, fast, funny, and wonderfully intriguing blend of vampire and mystery that's hard to put down, and should not be missed.

This book is also currently the basis for the HBO series True Blood.

My take: 3 looks
I can see why this series is so popular. It's quick, fun and satisfying. Yes, this one was a bit rote, but what vampire books aren't these days? The mystery itself was intriguing with a surprise murderer in the end.

This did make me a bit curious about the television show based on the series, True Blood. However, after watching the first part of the first episode, I think I will stick to the books. I can just always produce it better in my head.

I will definitely read more in this series.

Recommended.