I continue to be dismayed when I see an empty or abandoned building. But let me tell you what I have noticed lately: WalMart seems to be building new buildings and abandoning their old location. For example, in my hometown, WalMart just built a new building less than one mile from the old location, leaving the old location empty. Not a good corporate citizen, I think.
McAllen, Texas officials had the right idea: Putting a library in an old WalMart building. Here are some pics of the interior: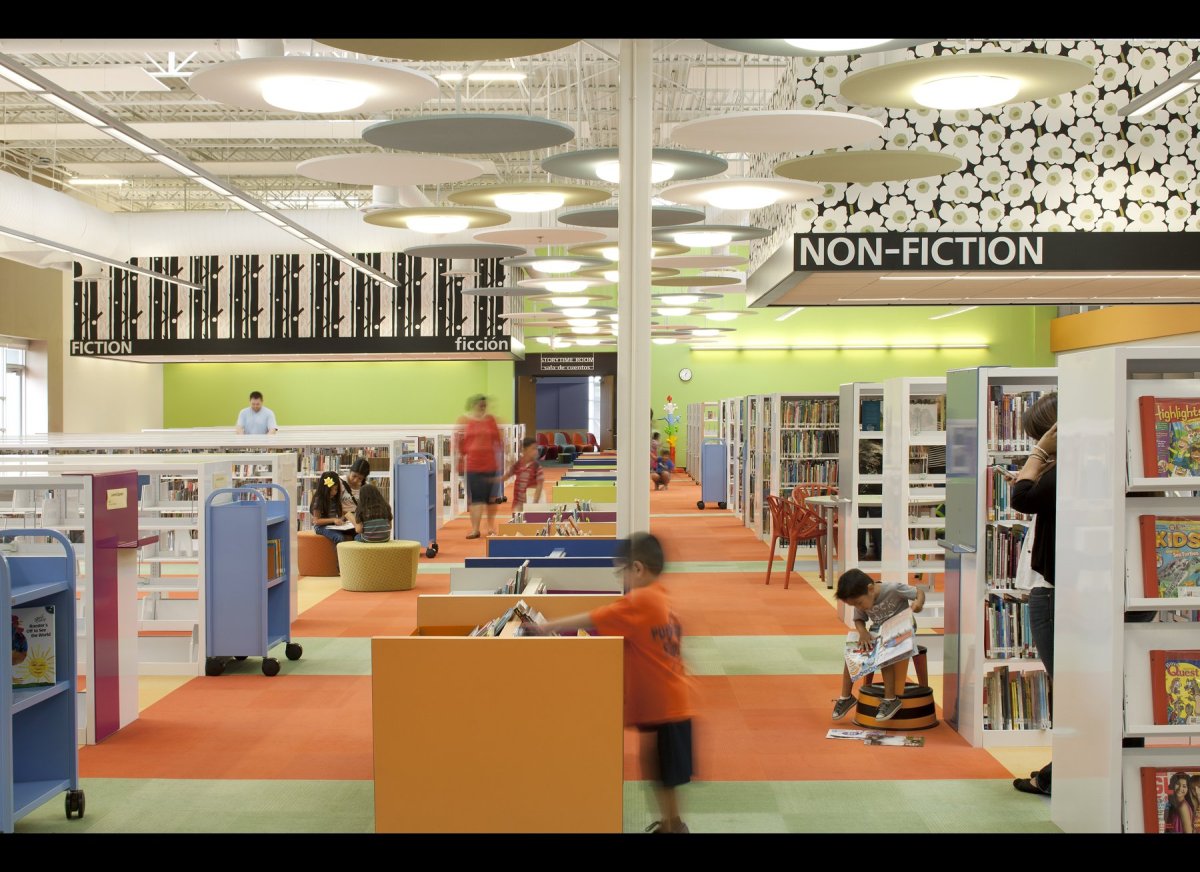 Isn't that wonderful? I am a HUGE fan of repurposing, and this is the best! A typical WalMart Supercenter covers about 2.5 football fields worth of space, so that is no small library! It cost the city $24 million to renovate, and has won awards for design.
This is the best use of an abandoned building that I have seen in a long time. Well done, McAllen, Texas!!