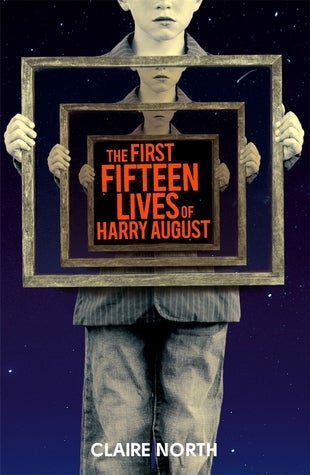 Summary:
SOME STORIES CANNOT BE TOLD IN JUST ONE LIFETIME. Harry August is on his deathbed. Again. No matter what he does or the decisions he makes, when death comes, Harry always returns to where he began, a child with all the knowledge of a life he has already lived a dozen times before. Nothing ever changes. Until now. As Harry nears the end of his eleventh life, a little girl appears at his bedside. "I nearly missed you, Doctor August," she says. "I need to send a message." This is the story of what Harry does next, and what he did before, and how he tries to save a past he cannot change and a future he cannot allow.
My take: 5 looks and a catcall!!
Oh. My. Goodness. My favorite so far this year, I was drawn into this fantastic tale from the start. Unlike another one of my favorites, Kate Atkinson's
Life After Life
,
First Fifteen Lives
feels more whimsical, and less demanding. It is not quite as long, and North didn't instill the feeling of suspense that Atkinson was able to achieve in me. For that, it is the same genre of reincarnation, but with a very different feel and flavor.
Harry is altogether likable. He handles having life-after-life-after-life very possibly in the way most of us would: trepidatious at first, then falling into a rhythm, and finally taking things very seriously. She supporting characters become familiar to the reader, and I found myself anxious to see who Harry would encounter in this life.
The writing style used by North is perfectly done. Going back and forth in time, North traverses the parallels seamlessly and there is no brokenness to the story as it fills in at the edges, gains more support, and continues to move forward.
I absolutely could not put this book down, and will think of it (and recommend it) far after finishing it. The perfect spring read while smelling the honeysuckle come into bloom.The perfect summer read with your toes in the sand. The perfect autumn read while enjoying the shortening days. The perfect winter read by the fire. Whatever season, you will love it.
Highly recommended